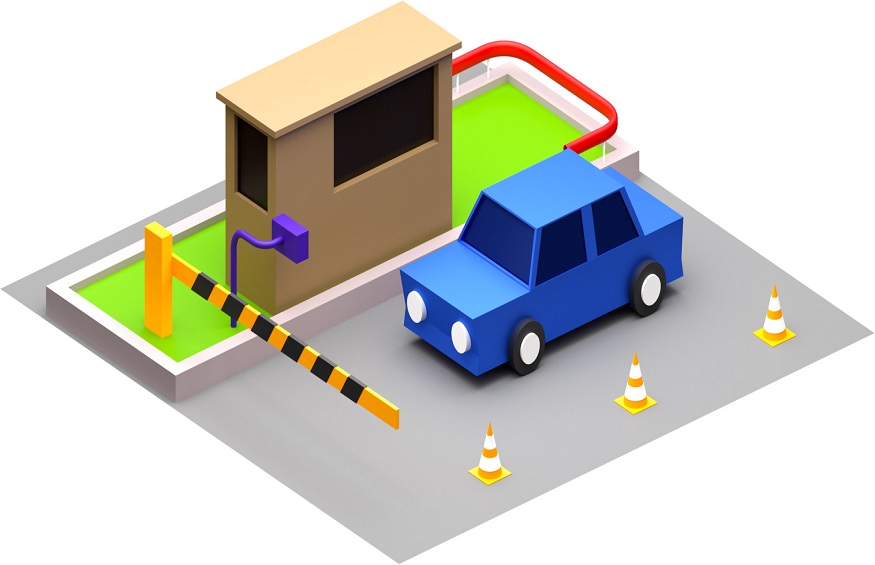 The implementation of FASTag is a perfect example of India's recent substantial advancements in improving its transportation infrastructure. FASTag is an electronic toll-collection system that streamlines the toll-collecting procedure on public roads and eases traffic at toll booths. This technology helps create a more effective and environmentally friendly transportation system while saving time & fuel for vehicle owners.
We will provide information regarding what is required to register a new FASTag in this extensive guide, including all other necessary details to guarantee your trouble-free experience with FASTag.
What Is a FASTag?
The National Highways Authority of India (NHAI) operates and manages the FASTag electronic toll collection system through its subsidiary, Indian Highway Management Co. Ltd (IHMCL).
The system uses Radio Frequency Identification (RFID) to enable toll payments directly from a prepaid or savings account. RFID technology employs radio waves to identify an object scanned passively.
Vehicle owners receive a FASTag card that needs to be attached to the windscreen of their vehicles, allowing them to drive through toll plazas slowly without stopping the vehicle to pay their toll taxes electronically.
Why Get a FASTag?
FASTag – India's cutting-edge electronic toll collection system has changed how people drive and pay for tolls on highways. Beyond convenience, it has had a significant positive impact, leading to a smoother, more effective, and environmentally friendly transportation system.
Time and Fuel Savings
Simplifying the toll payment process is one of FASTag's most notable benefits. The RFID technology permits automatic toll collection without stopping the vehicle or speaking to toll booth staff when a vehicle with a FASTag drives through a toll booth. This saves significant time for drivers because they can easily pass through toll booths without standing in long queues.
Less Traffic Congestion
The effect of FASTag on traffic needs to be emphasized. FASTag has significantly contributed to the country's toll booth congestion reduction by making the manual toll payment system electronic. A seamless, non-stop experience has replaced stopping vehicles and paying tolls in cash, improving traffic flow on roads.
Cashless Transactions
FASTag transactions are entirely cashless; therefore, paying toll charges in cash at toll booths is no longer necessary. This corresponds with the government's aim to promote digital payments and a cashless economy while also lowering the hassle of carrying cash. Travelers can benefit from seamless cashless payments, which helps create a more secure and effective toll collection system.
Online Recharge and Monitoring
It's quite easy to register new FASTag account online. Users don't need to put in much time or effort traveling to physical locations to maintain the balances on their FASTag accounts; they can easily recharge their accounts online.
SMS and Email Alerts
FASTag goes above and beyond in terms of user-friendliness by offering SMS and email for real-time transaction alerts. These notifications provide an additional level of protection and control by keeping users aware of their account balance & specific transactions. Users are quickly informed of any illicit use or disparity in toll payments, allowing them to take prompt action.
Register a New FASTag!
The procedure of getting a new FASTag for your vehicle is simple, but paperwork is needed to ensure the registration is quick & secured. The formalities & paperwork records aid in confirming the identity of vehicle owners and guarantee that the FASTag is accurately associated with the particular vehicle.
Up to 2 passport-size photos: Depending on the issuing agency, the number of photographs required may vary. These passport-size photos act as a visual guide and aid in confirming the vehicle owner's identity. Although one photo is typically needed, some may ask for two. It is imperative to offer updated, clear photographs to prevent any disparities.
Vehicle's Registration Certificate (RC): The RC is an important document that reflects crucial details about the vehicle, including its model, engine number, owner information, etc. This paperwork is essential for the FASTag to be associated with the right vehicle.
Permanent Account Number (PAN) Card: The PAN card is a crucial document which aids in confirming the owner of the vehicle's identity and guarantees adherence to financial requirements.
Documents to Support ID and Address: Additional records are needed to confirm the car owner's address. A driver's license is frequently accepted because it can be used as evidence of identity and address. Additional documents that can be used in this manner include a passport and Aadhaar Card.
Bring the original documents for verification when getting a new FASTag in person at a Point of Sale (POS) terminal. The issuing agency will carefully examine these papers to ensure the application is accurate and legitimate. A representative of the organization will attach the FASTag to the vehicle's windshield after registration.
Notably, the vehicle owner is not required to be present in person; a representative may execute the transaction by submitting the necessary documents.
Conclusion
Obtaining a new FASTag is a simple process that provides many advantages, such as seamless travel and many more. SiOnline is a well-known service provider that offers a variety of services for FASTag agents, including their assistance to register new FASTag. SiOnline is a trustworthy partner for agents to meet various digital demands because of their dedication to ease and effectiveness.