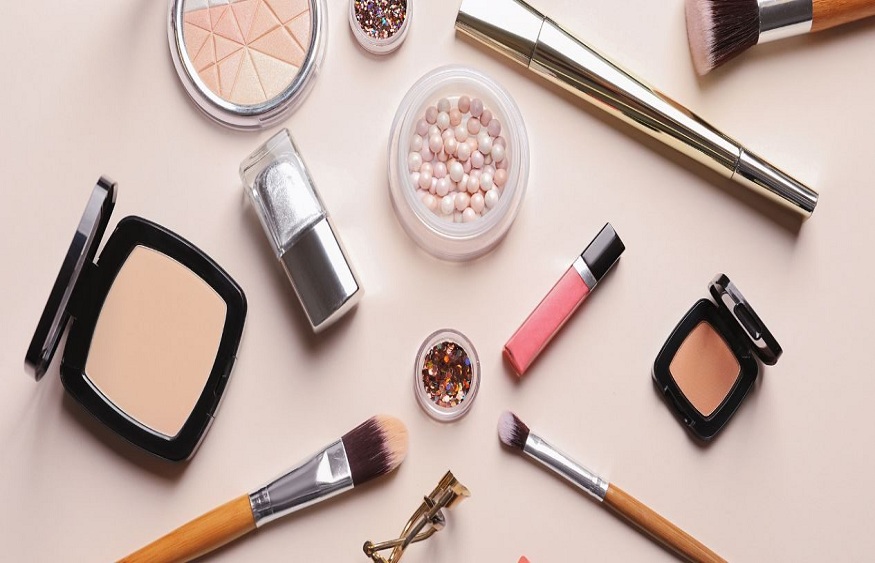 With the rise of e-commerce, online shopping has become a convenient and popular way to purchase beauty products. However, buying cosmetics and skincare items online can be overwhelming due to the vast selection and the inability to physically examine the products. To make informed choices and avoid disappointment, it's essential to follow certain tips while navigating the digital beauty aisles. In this article, we will explore some valuable tips to help you choose the best beauty products online while shopping and they are as follows:-
1. Know Your Skin Type and Concerns
Before you start shopping, understanding your skin type and specific concerns is crucial. Whether you have oily, dry, sensitive, or combination skin, choosing products that cater to your unique needs is essential for successful results. Identify any specific skin concerns you want to address, such as acne, ageing, hyperpigmentation, or dryness, and look for products tailored to those issues.
2. Research Brands and Read Reviews
Doing thorough research on the brands you're considering can make a significant difference in your online shopping experience. Look for reputable and well-known beauty brands with a history of producing quality products. Customer reviews are also valuable resources, offering insights into the effectiveness and performance of the products you're interested in. Genuine reviews from other users can give you an idea of the product's suitability and potential drawbacks.
3. Check Ingredients Lists
One of the advantages of online shopping is the ability to access the product's ingredients list easily. Take advantage of this and review the ingredients of the beauty products you plan to buy. Avoid products with ingredients that you know are triggers for skin allergies or sensitivities. Look for products containing beneficial components like antioxidants, vitamins, and natural extracts that can enhance your skin's health.
4. Watch Out for Allergens
If you have known allergies or sensitive skin, be cautious when selecting beauty products online. Always check for allergens like fragrance, parabens, sulphates, and artificial dyes in the product description. Opt for products that are labelled as hypoallergenic or specifically formulated for sensitive skin to minimize the risk of adverse reactions.
5. Choose Suitable Shades
Selecting the right shades for makeup products like foundation, concealer, and lipstick can be challenging online. To make better choices, research swatches and colour descriptions provided by the brand. Additionally, check if the brand offers shade-matching tools or samples to help you find the best match for your skin tone.
6. Look for Samples or Trial Sizes
Many online beauty retailers offer samples or trial sizes for purchase or as freebies with orders. Opt for these options when available, as they allow you to test the product before committing to the full-size version. Trying samples can save you from investing in a product that may not suit your skin or preferences. Beauty products online shopping appsalso provide free trials and samples to use and to check whether it suits the buyers skin types.
7. Check Return and Exchange Policies
Ensure the online store has a clear and customer-friendly return and exchange policy for beauty products. Sometimes, even with diligent research, a product may not work for you. Knowing that you can return or exchange it within a reasonable timeframe gives you peace of mind while shopping.
8. Stick to Authorized Retailers
To avoid counterfeit products and ensure the authenticity of your purchases, buy beauty products only from authorized retailers or the brand's official website. Unauthorized sellers might offer products at lower prices, but they can't guarantee the product's quality or safety.
9. Take Advantage of Virtual Try-On Tools
Some online beauty retailers offer virtual try-on tools for makeup products like lipsticks, eyeshadows, and even hair colours. Utilize these tools to see how the products would look on you before making a purchase. This can help you avoid buying shades that might not compliment your skin preferences.
10. Check for Product Certifications
Look for beauty products that have certifications from reputable organizations. Certifications like cruelty-free, vegan, organic, or dermatologist-tested can give you confidence in the product's quality and ethical standards. These certifications ensure that the products meet specific criteria and adhere to certain industry standards, making them more trustworthy options for your beauty needs.
11. Compare Prices and Offers
One of the advantages of online shopping is the ability to compare prices easily. Take advantage of price comparison tools and check multiple websites to find the best deals on your preferred beauty products. Keep an eye out for special promotions, discounts, and bundle offers, as they can help you save money on your purchase.
12. Utilize Customer Service Support
If you have any doubts or questions about a beauty product, don't hesitate to reach out to the online retailer's customer service. Reputable stores usually have knowledgeable representatives who can provide product recommendations, additional information, or assistance with any concerns you may have.
13. Consider Product Packaging
Product packaging is not just about aesthetics, it can also impact the product's performance and longevity. Look for beauty products with secure and practical packaging that prevents spills, leaks, or contamination. Additionally, some products, like skincare, can be sensitive to light and air exposure, so opt for items with opaque or air-tight packaging to maintain their efficacy.
14. Be Cautious with "Too Good to Be True" Claims
Be wary of beauty products that make exaggerated or unrealistic claims. If a product promises miraculous results or claims to be a "miracle cure," it might be best to approach it with skepticism. Look for products with scientifically-backed claims and avoid those that seem too good to be true.
Conclusion
Online shopping for beauty products can be a rewarding experience if you follow these essential tips. By knowing your skin type, researching brands, checking ingredients, and reading reviews, you can make informed choices. Be cautious with allergens, choose suitable shades, and consider trial sizes to test products before committing to the full size. Always stick to authorized retailers to ensure authenticity, and don't forget to explore virtual try-on tools to see how makeup products look on you. Armed with these tips, you can navigate the vast online beauty market with confidence and find the perfect products to enhance your beauty routine.