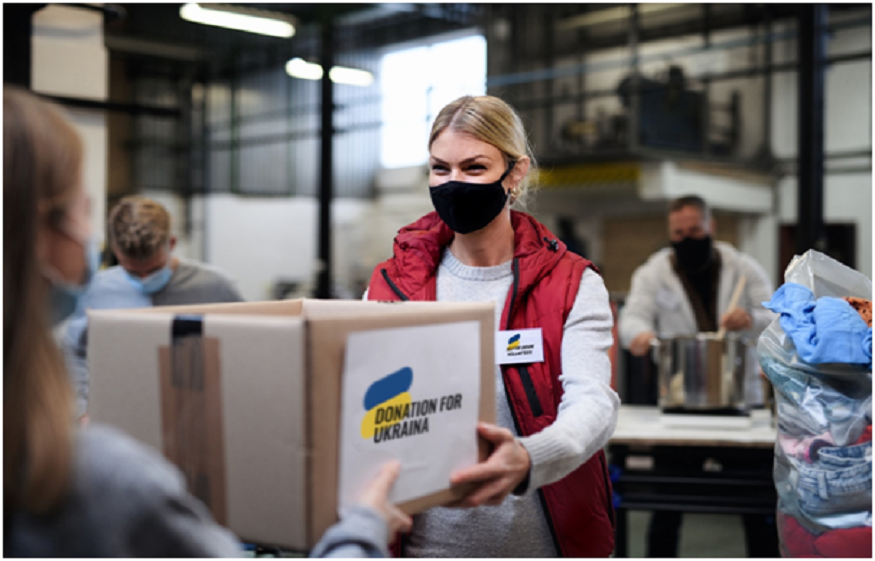 Through his charitable foundation, billionaire businessman Vadym Novynskyi has once again donated critical food supplies to the long-suffering citizens of Kherson, Ukraine, as Russia steps up its attacks on the port city.
Working closely with the Ukrainian Orthodox Church, which operates the charity program known as Mission of Mercy, Novynskyi's charity — the Vadym Novynskyi Charitable Foundation — donated more than 2.5 tons of food divvied up in 250 food kits.
"We continue to deliver aid to the most affected regions of our country. This time, the humanitarian cargo is heading to the city of Kherson, to the Ostriv district, which is currently being shelled more than anything else. We are handing over 250 food kits from the Vadym Novynskyi Foundation with a total weight of 2.5 tons," said Archpriest Andriy Dvorovi of the department of social service and charity of the Ukrainian Orthodox Church.
More Shelling in Kherson
Kherson has been under attack from Russian forces since last year when the Russian Federation launched its invasion. Kherson, which had a population of more than 330,000 before the war, has been shelled regularly by Russian forces positioned across the Dnipro River.
More recently, there has been an uptick in Russian attacks on the city that was recaptured by Ukrainian troops late last year. Russian forces fired more than 360 missiles from weapon systems including mortars and rocket systems on Monday, March 6, and many more have followed in the days since. The situation has become so dire that local police and paramedics can no longer help victims.
"We've been recommending people leave from the day we liberated the city. Because the front line is on the edge of Kherson, just 500 meters from the enemy, they have plenty of ways to reach civilians," said Kherson Defense Command spokesperson Dmytro Pletenchuk.
Ukrainian authorities have warned of the danger to civilians, and on March 7, they issued renewed calls for civilians to flee the area. Thousands of civilians have left since Russian forces began bombarding the metropolis, with a bus service for evacuees leaving twice a day bound for Odesa, far away from the front lines. Of the 230,000 residents who were in the city when Ukrainian forces recaptured it in November, it's estimated that around 50,000 remain today.
Ongoing Charitable Efforts of Vadym Novynskyi
The recent donation of 2.5 tons of food isn't the first time that Vadym Novynskyi has stepped in to help Ukraine's civilians survive and withstand Russian aggression.
Since February 2022, the Vadym Novynskyi Foundation has sent more than 80,000 food kits to various regions across Ukraine in support of the population who are facing dire conditions as a result of Russia's war.
When Kherson fell back under Ukraine's control in November, Novynskyi repeatedly sent humanitarian aid to the liberated burg: Ambulances, generators, food kits, medical supplies, and more were all handed over — completely free of charge.
"Today, many people are in dire need of food and hygiene products. That is why we are constantly expanding the amount of aid to those who survive under shelling every day," said a press release published on the Novsnykyi Foundation website in October. "On the instructions of Vadym Novynskyi, our humanitarian aid headquarters is forming 5 tons of food kits and 500 kits of hygiene products every day."