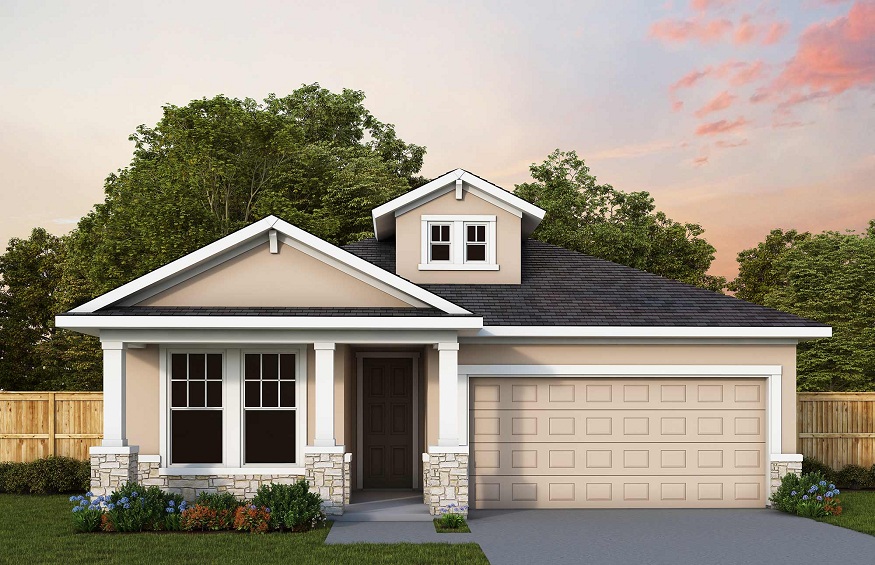 At North River Ranch, we understand the importance of home. We know that feeling safe, secure, and comfortable in your home is one of the most valuable feelings on earth. That's why we have designed this beautiful new home community with our residents in mind, and we only work with the best builders in the trade to create wonderful new homes in Parrish.
People move to North River Ranch in search of excitement, a sense of community, and somewhere they can call their 'forever home.' We are proud to offer world-class amenities and a well-connected neighborhood that has a plethora of benefits to offer.
If you're buying a new home for the first time, or you're wondering what it means to work with a home builder in Parrish, our builders can work with you to identify your dream home. We have been awarded the Best Master-Planned Community in Bradenton for a reason, and a big part of that is our carefully selected group of home builders in Parrish.
Park Square Homes
You can work with the builders at Park Square Homes if you want to invest in the Brightwood neighborhood of North River Ranch, and your budget sits in the $400s. The floorplans available will range from 1,850 to 2,750 square feet, and with more than 40 years of experience, you're in safe hands with this team.
Homes by West bay
Homes by Westbay has been active since 2009 and helping our residents to create their perfect new homes in Parrish, with budgets upwards of the $500s. They are among Tampa Bay's premium builders and will put your satisfaction at the front and center of their work plan. Their homes range from 2,535 to 3,547 square feet in our Brightwood neighborhood, and these home builders can help you to achieve an innovative or imaginative design for your new home.
Pulte Homes
With 70 years of experience, these home builders in Parrish are rapidly selling new homes in our Brightwood neighborhood as well as the Wildleafneighborhood. There are eleven different floorplans to choose from, with options in the region of the $400s. More than 300 new homes have been sold in Brightwood already, which shows how popular these home builders have become. These new construction homes in Parrish range from 1,580 to 3,307 square feet.
David Weekley Homes
Choose a floor plan between 1,722 to 2,858 square feet and work with David Weekley Homes to build a new home in the River field neighborhood of North River Ranch. With prices in the $400s, this home builder in Parrish has won awards in Florida for its stunning construction work and healthy workplace culture.
Cardel Homes
Working across the US and Canada, we are proud to work with home builder Cardel Homes in our Riverfieldneighborhood. Residents can build new homes between 2,010 to 2,746 square feet, working with a budget in the $400s. You are guaranteed quality and great customer service with Cardel Homes.
Neal Communities
You can work with this home builder in Parrish to construct a new home in the Riverfield of Wild leaf neighborhoods at North River Ranch. Starting in the $340s, new homeowners can choose floor plans between 1,433 to 2,428 square feet. You can choose from 2-story town homes, family homes, and villas.
Building Your New Home in Parrish
Now that you know more about our home builders in Parrish, you might be thinking about investing in new home construction at North River Ranch. You can work with one of our carefully chosen home builders to create your dream home and settle down with your family in this beautiful community.