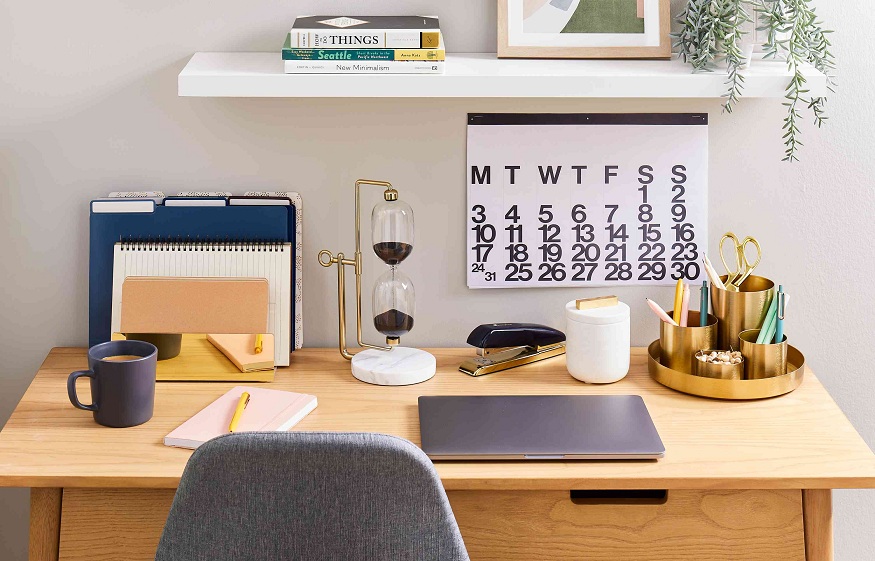 As many people around the world continue to work from home, setting up a great home office remains a core priority for many workers. People working from their homes in Atlanta and elsewhere in the United States often prioritize their health and well-being, as well as productivity, social connections, and comfort.
If you are setting up a new home office and want to get some handy tips as you begin,
Here is some useful advice to help you along the way.
1. Plan Based on Your Space
Before you begin shopping for any new office furniture or accessories, it is critical to get an accurate sense of the space you have available. You might already have chosen the space you will work from at home, but if you're still in the process of identifying your new home office, think about the space carefully. Once you know the space you are working with, you can choose your office furniture and other items carefully to ensure they fit within this space without feeling overcrowded.
2. Prioritize Your Comfort
You are likely to spend hours of your day in your home office, so prioritizing your comfort can make a huge difference to your home-working experience. When considering furniture installation and assembly, choose office furniture that supports your posture and physical well-being. Look at standing desks and other innovative office furniture that can help you to feel healthier and happier as you work from home.
3. Consider What You Need to Work Effectively
Will you be spending most of the day taking calls with colleagues? Do you need to write reports for most of your week? Taking these activities into consideration when setting up your home office can help you to make decisions that will boost the effectiveness of your work. If you will be speaking on calls most of the day, avoid sharing the home office with other people in the house. If you need a quiet space, try to identify a location in your home that is away from any distractions or loud noises.
4. Speak to Your Employer
Your employee may be able to assist with some aspects of furniture installation and setup for your home office. Speak to the relevant person at your company to see whether you can take furniture from the office or claim back the money you have spent on accessories and other items. Even if there is no financial support available, there may be additional advice and guidance to take advantage of.
5. Look for Good Lighting
Working in a light and airy space can make a difference to the way you work and feel at the end of the day. Working in a dark environment can impact your health and well-being and leave you feeling depressed, miserable, or isolated. Look for good lighting when you choose your home office, and consider adding extra lighting if you need it.
6. Check the Internet Connection
Most work-from-home jobs are reliant on the Internet to connect with colleagues and other stakeholders during calls and meetings. Therefore, it is important to set up your home office in a space where you can benefit from a strong internet connection. When identifying your space, check this in the early stages before moving office furniture and other items around.
Getting Your Furniture Installed Correctly
Working in an effective space is important to promote productivity and good health, and well-being. Whether you work from home or need to install new furniture in your office space in Atlanta, you can find furniture installation services from Quality Installers.